How to Organize an Office Carpool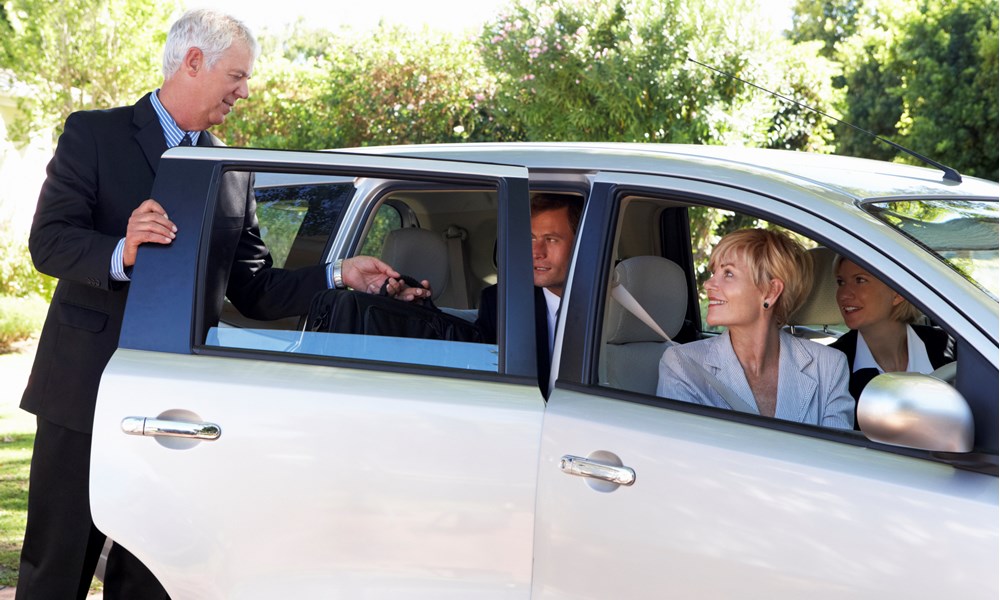 With drivers becoming increasingly conscious of the cost of fuel and its impact on the environment, more and more people are turning to the idea of a carpool to help them better manage their finances.
A carpool is an organized collective of drivers, who take turns to share vehicles and driving responsibilities. For example, rather than having four drivers each making the same commute alone, a carpool would see those four drivers riding in the same vehicle, and taking turns driving.
There are a number of advantages to carpools--reduced cost of fuel and wear and tear on your vehicle, spreading the burden of driving, making commutes more sociable, etc.--but they do require organization to be effective.
If you are interested in joining or starting a carpool, then consider the following steps from Volvo Cars Silver Spring.
Plan things out ahead of time
Before starting a carpool you should carefully decide whether this way of traveling is suitable for you. Carpooling normally means making concessions. You will need to agree on fixed times of travel, for example, and you won't be able to make diversions or change route. You also need to think about how you like to drive. You may want the radio at full volume on a thrash metal station, but your fellow carpool members may not take kindly to it. You first must decide whether or not you are suited to a carpool.
See if there's a carpool you can join
It may be possible to join an existing carpool or it may be necessary to start one. You may not know if there is sufficient demand for your route until you advertise. While there are a number of carpool websites that can put you in touch with other interested parties, a great place to start, of course, is with your existing colleagues, who are more likely to be making the same commute to work. If you do find a group of interested parties, then it is important to set up a structured scheme rather than just making a friendly agreement.
Arrange a meeting with the interested parties to discuss the details. Remember that the most important points are:
How often does each person want to take part?
Does everybody wants to drive and, if so, how often?
The meeting times required at both ends of the commute.
If you can find a consensus on these points, then you are ready to start carpooling!
Agree on a start date
This should allow everyone time to get their cars serviced or valeted. You should agree that everybody will do this before the carpool starts. Ensure that email addresses and mobile phone numbers are exchanged. Have all drivers provide documented evidence of a valid license and auto insurance. After that, all you need to do is draw up the schedule. Print and share this on a pocket-sized copy that can be retained in the glove box for ease of reference. Ensure that the schedule includes a contingency. What happens if somebody is sick, for example? There should always be a reserve driver.
Communication is key
You will always need to agree on pick-up points. Sometimes, it is easier to walk or cycle to and meet in a central point where one car can pick everyone up. Etiquette is also important. An agreement should be reached on what is and what is not acceptable when carpooling. Hot drinks and food may not be allowed, for example, along with smoking. Even things like the choice of radio station should be agreed where possible, along with a tolerance for lateness. How long will you wait before the nominated car leaves for the day?
Consider the financial issues
There may be some financial issues to resolve too. Insurance policies can vary, so you may need to upgrade yours or at least speak to your representative. Similarly, if some members will not be driving, then a cost per mile should be agreed for them to pay the driver to represent their contribution toward gas and wear on the vehicle. Parking costs need to be considered too, as they may vary according to the day and time.
Check in regularly with your fellow drivers
Finally, it is worth agreeing a period of review, ideally once a month. Remember that carpooling doesn't suit everyone and also that individual circumstances can change over time. Discussing the arrangement and seeing how things work out is an important part of carpooling, and you may need to be flexible in your approach.